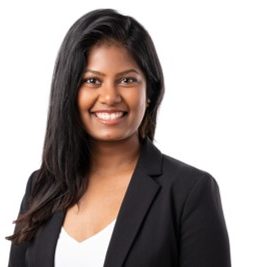 Shalini is responsible for providing technical and engineering support to the PIMS suite of renewable assets.​​
Having recently joined PIMS, Shalini helped transition Snowtown Wind Farm Stage 2 into the PIMS suite of assets and will continue the management of the asset with the aim to optimise its whole of life of performance.​
As an electrical engineer, Shalini has over 4 years experience in the energy industry with focus on feasibility assessment and design of off-grid hybrid power systems. In her previous roles, Shalini has provided technical engineering oversight and project management of solar PV system installations, and building electrical design and upgrades of critical facilities.​
Shalini holds a Bachelor of Engineering (Electrical Engineering) from Royal Melbourne Institute of Technology and a Masters of Electrical Engineering.