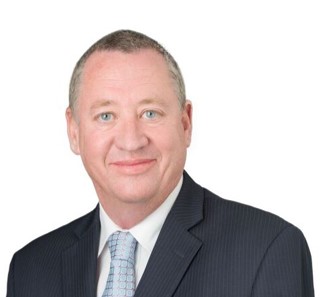 Lindsay has worked with Palisade Investment Partners for approximately 7 years as a CEO, Non-Executive Director and Chairman. Lindsay's primary focus is ESG, safety excellence, business leadership, business turnaround, project management and continuous improvement across a broad range of assets including the Tasmanian Gas Pipeline, North Queensland Gas Pipeline, Waterloo Wind Farm, Hallett Wind Farm, RLX, Ross River Solar Farm, Granville Harbour Wind Farm, Port of Portland, ANZ Terminals, Global Renewable Resources, Merredin Energy and SurePark. Lindsay also provides practical technical, commercial and operational support to Palisade's acquisition bid teams.
As Chief Executive Officer of Palisade Integrated Management Services (PIMS), Lindsay is responsible for providing leadership and direction to the business which currently has eight assets under management. Lindsay's extensive operational and leadership experience ensures that the PIMS team are motivated to achieve excellence in people management, asset integrity, financial management and operational performance whilst maximising returns to shareholders.
Lindsay has over 30 years' front line business leadership experience in a broad range of industries, including power generation, gas transmission, ports management, car parks, rail haulage, mining, exploration, mineral processing, transport and logistics at General Manager, CEO, Managing Director, Non-Executive Director and Chairman level.
Previously, Lindsay worked with Asciano and Toll as General Manager Patrick Ports and Pacific National Bulk Rail and had responsibility for six regional ports businesses as well as Pacific National's grain and industrial rail business. Prior to this, Lindsay was the General Manger Production – Yallourn Energy (now Energy Australia) with accountability for an integrated, base load 1,450MW power station and brown coal mine that produced 22% of Victoria's power needs.
Lindsay is a Graduate Member of the Australian Institute of Company Directors and is an experienced Director of both listed and unlisted companies in the Car Parks, Ports, Bulk Handling, Power, Infrastructure, Waste and Resources industries.
Lindsay holds a Graduate Diploma of Business Management, a Bachelor of Applied Science (Honours First Class) and the Institute Medal. Lindsay also holds a Diploma of Surface Mining.