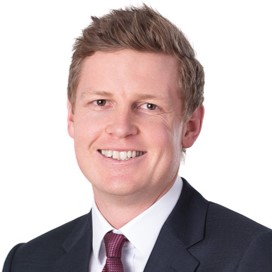 As Operations Manager, Renewables for Palisade Integrated Management Services (PIMS), Antony uses his strong leadership and technical skills to drive improved operational performance across Palisade's rapidly growing 700 MW+ portfolio of renewable power generation assets. Responsibilities also include being a key part of the project management team during the construction phase of new wind and solar projects.
Antony has more than 15 years' experience in the energy industry and has worked on the design development, delivery and operation of some of the largest and most complex energy industry projects built in Australia. With a strong technical background, practical site experience and an aptitude for commercial management, Antony has always delivered solid results.
Immediately prior to joining PIMS in 2017, Antony held the position of Lead Electrical Engineer at Worley an ASX listed multinational engineering services company, where he had the opportunity to work in technical and leadership roles across a wide range of energy and resource sector projects.
Previous positions include working in the power group at a global engineering consultancy and power station operations and maintenance engineering at SnowyHydro one of Australia's largest renewable energy generators.
Antony is a chartered professional engineer (CPEng), registered professional engineer of Queensland (RPEQ) and has held roles of chair and vice chair of the Australian Institute of Energy, Young Energy Professionals group.
Antony holds a Bachelor of Engineering (Honours), Electrical and Electronic from the University of Melbourne.