November 2015
Sydney, Australia – Palisade Investment Partners (Palisade), a specialist manager of Australian unlisted infrastructure, has reached financial close on the Waterloo Wind Farm expansion project.
The expansion will increase Waterloo Wind Farm's total capacity by 18% to 131MW and will see the wind farm comprise 43 turbines once complete. The additional turbines being constructed at the southern end of the existing facility will supply enough renewable energy to power 7,500 households a year. The project will be constructed utilising the larger Vestas V117 turbines with Vestas providing a fully wrapped engineering, procurement and construction solution.
The Project is among the first large scale, greenfield renewable energy developments to reach Financial Close since the revised Renewable Energy Target of 33 terawatt hours was legislated by Federal Parliament earlier this year.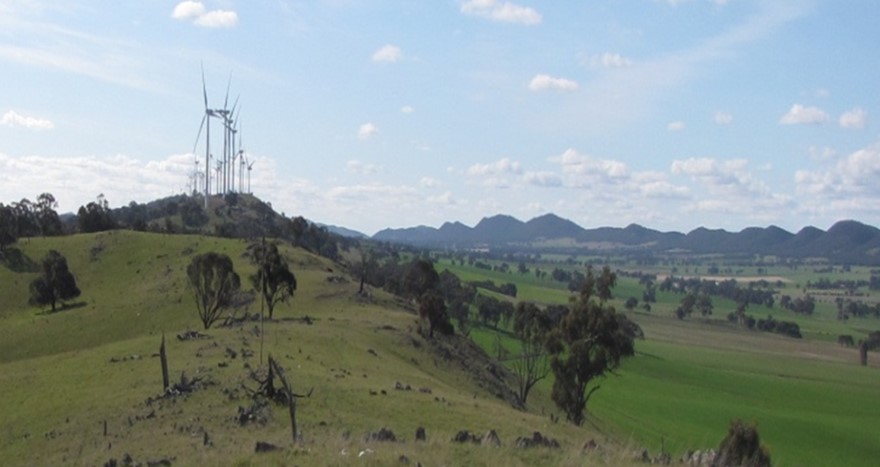 Site for Waterloo Wind Farm Stage 2
Daniel Roberts, Investment Director at Palisade, said the Project will provide significant enhancement to an already well performing asset.
"The existing infrastructure was sized to accommodate the expansion at a low incremental cost. As such, the Project will provide material enhancement to the existing stable, long-term returns received by our investors.
Our investors also continue to see the abundance of quality investment opportunities in the mid-market infrastructure space, away from the larger and more heavily competed assets."
About Waterloo Wind Farm
The Waterloo Wind Farm, located in South Australia, has been in operation since October 2010 and has a 25-year expected lifespan. The wind farm currently has 37 Vestas V90 turbines that generate enough clean energy to supply electricity to more than 50,000 homes and has reduced greenhouse gas emissions by 335,000 tonnes annually.
Palisade and Northleaf Capital Partners acquired a 75 per cent share of the wind farm in May 2013 and collectively acquired the remaining 25% interest from EnergyAustralia in April 2015.