August 2014
Sydney, Australia – Palisade Investment Partners, a specialist manager of Australian unlisted infrastructure, today announced it reached financial close to acquire a 49.9% equity interest in the Centre For AgriBioscience (AgriBio).
AgriBio is an agricultural research centre of excellence located at La Trobe University's Melbourne campus in Bundoora.
The $288M project was delivered as a public private partnership (PPP) with support of the Victorian Government, under the Partnerships Victoria policy. Construction of the facility was completed in 2013. The project's operational revenues underpinned by availability payments from the State of Victoria under a 25 year concession agreement.
Palisade's Managing Director, Roger Lloyd, said "AgriBio is an attractive investment that will deliver stable, long-term, inflation-linked returns – key fundamentals underpinning our investment strategy. This is a world-class facility housing more than 400 researchers. The research undertaken here will further strengthen Victoria's agricultural industry by studying diseases and environmental impacts."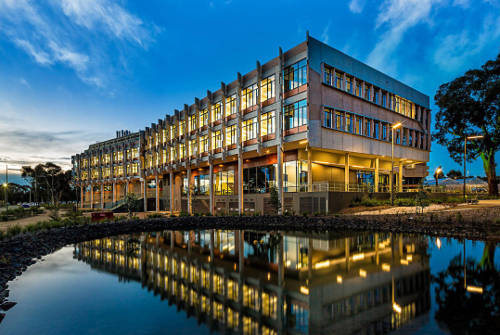 AgriBio Research Centre located at La Trobe University's Melbourne campus recently acquired by Palisade's Australian Social Infrastructure Fund.
The acquisition was completed under Palisade's alliance agreement with leading PPP originator Plenary Group and Canadian asset manager Caisse de dépôt et placement du Québec, who are the other investors in AgriBio, holding 10.2% and 39.9% of project equity, respectively. The alliance agreement provides Palisade with a first right of refusal to invest in all Plenary originated PPP assets.
Plenary Group's Managing Director, Paul Oppenheim, said that Plenary was delighted to be partnering with Palisade on AgriBio.
"Palisade shares our philosophy of long term PPP asset ownership which makes them a natural investment partner for Plenary. Their continued investment in Plenary's portfolio of projects is a significant vote of confidence in the quality of our origination and asset management capabilities", Mr Oppenheim said.
The transaction follows Palisade's recent success in the PPP sector having recently reached contractual close to acquire 100% of the Newcastle Mater Hospital. Palisade is also a member of the Northwest Rapid Transit Consortium that was announced preferred tenderer by the NSW Government on 24 June to develop Sydney's North West Rail Link.
The AgriBio investment will be held in Palisade's Australian Social Infrastructure Fund (PASIF), a specialist fund that invests in greenfield and brownfield PPP infrastructure assets. PASIF has generated a return of 16.9% since its launch in May 2011.
PASIF's other assets include Casey Hospital Victoria, SA Police and Courts, Defence LEAP1, Defence LEAP2, and Gold Coast Rapid Transit.